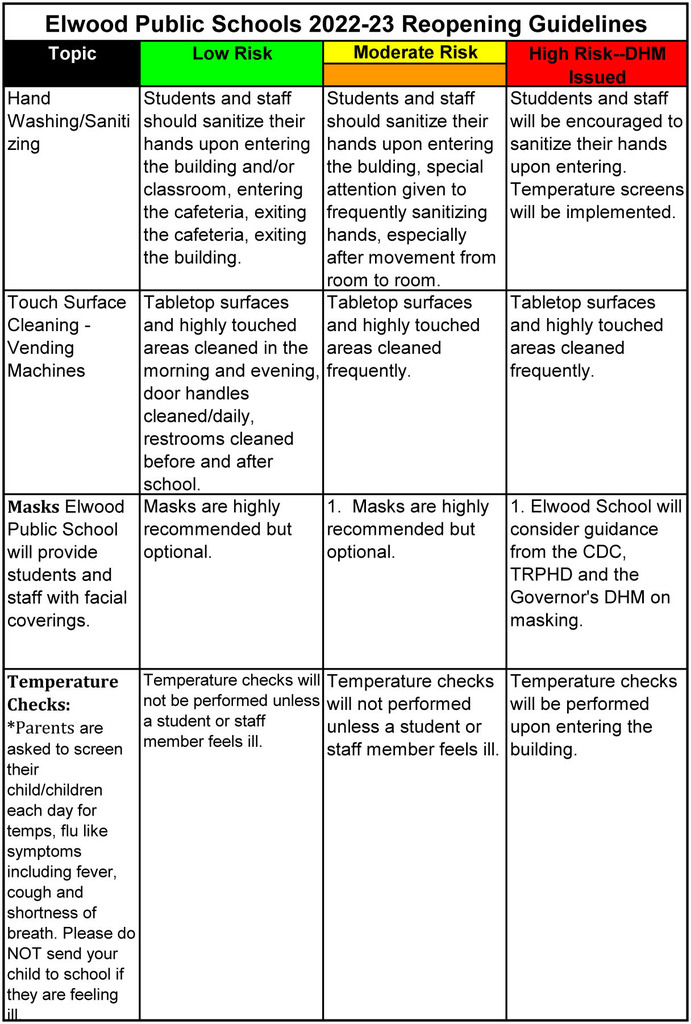 The Bulls Volleyball fan store is open. Check out the gear as it is not volleyball specific. Store is available through July 28th
https://bsnteamsports.com/shop/bullsfall2
**************************************************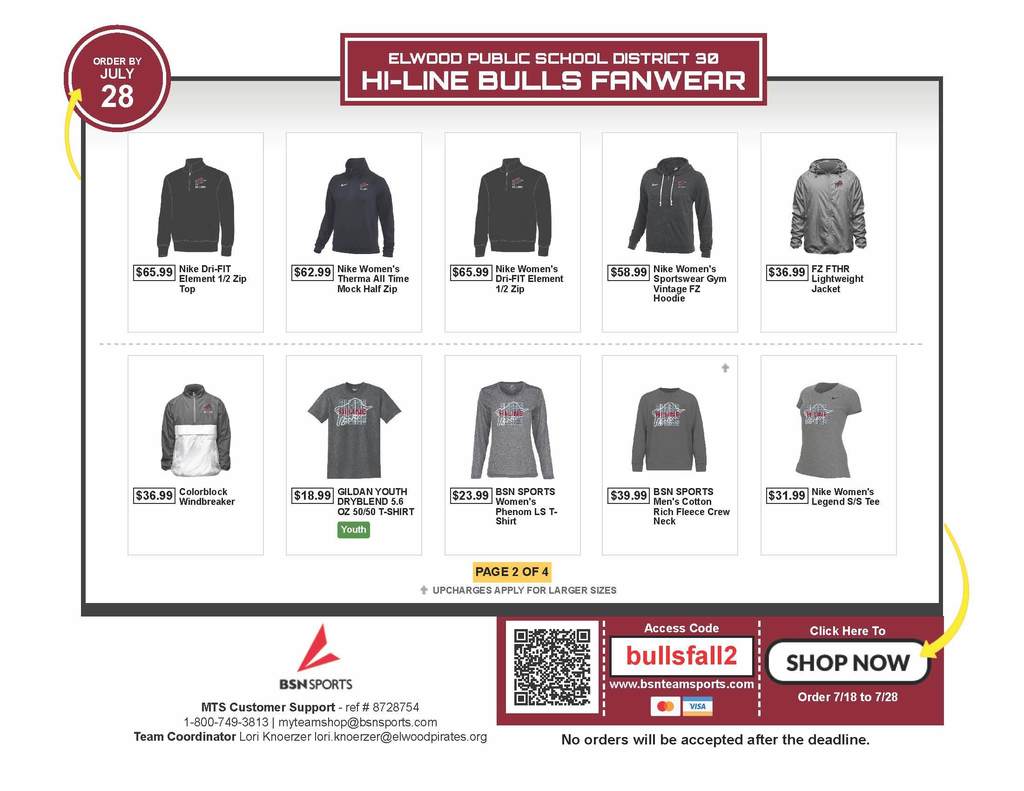 The Summer Breakfast and Lunch Program will be closed on Tuesday, July 19th. The cafeteria staff will be attending a mandatory annual training.


One week until the Hi-Line Golf Fundraiser and there is still time to get your team together and signed up. Follow the link below to download a form. You can also contact Patrick Ropers or Zach Schmidt for more information.
https://5il.co/1c3kk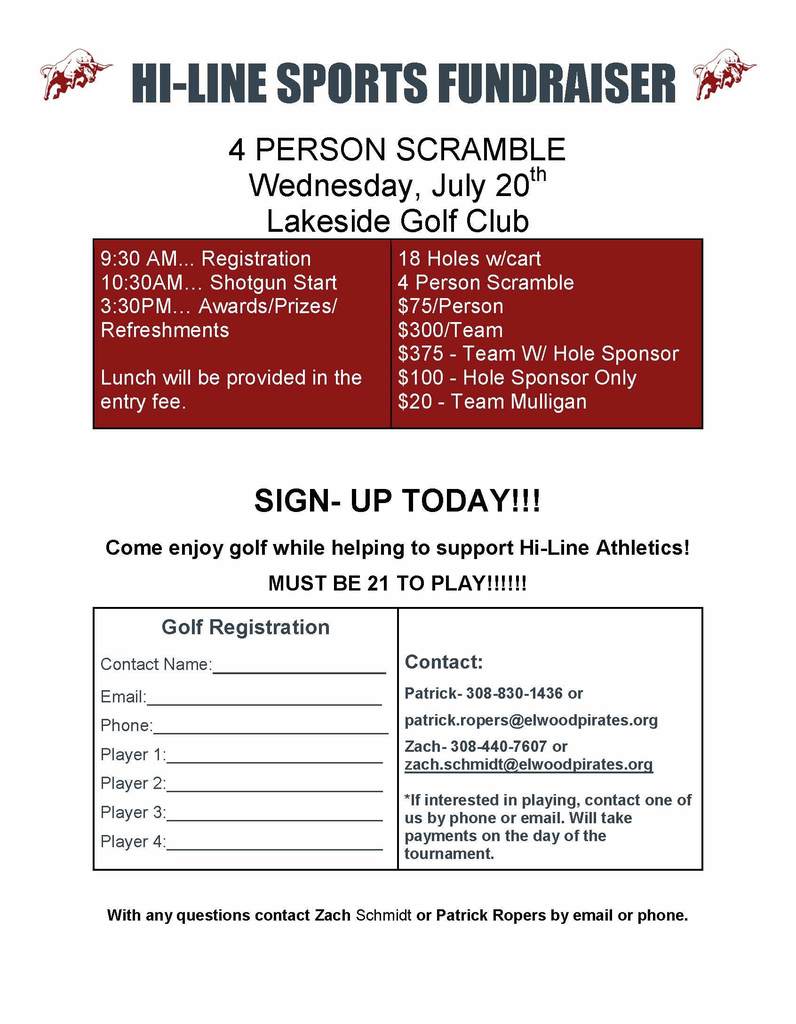 Time to start thinking about football season and time to think about what you might wear to the game. The Bulls Football Store is open for orders through July 25th. Find the gear you need at this link.


Less than two weeks to the Hi-Line Golf Fundraiser at Lakeside CC. Haven't signed up your team yet? There's still time, just download the form at this link.
https://tinyurl.com/3zjwwju6

Just 31 days until fall sports conditioning can begin and a week later practices so it's time to get your sports physicals done so you're ready to go. Also remember that incoming kindergarteners and all 7th graders need a physical before school begins August 10th. Don't wait athletes, get these done so you're ready to begin the season!

Summer Food Service will be closed on Monday, July 4th for the Holiday.
The need for blood and platelet transfusions doesn't take a summer break. Donors are especially needed now to ensure lifesaving care is available the moment patients need it. Please schedule a donation appointment with the Red Cross by calling or texting Zoey at 529-3621 or Kaden at 746-2519.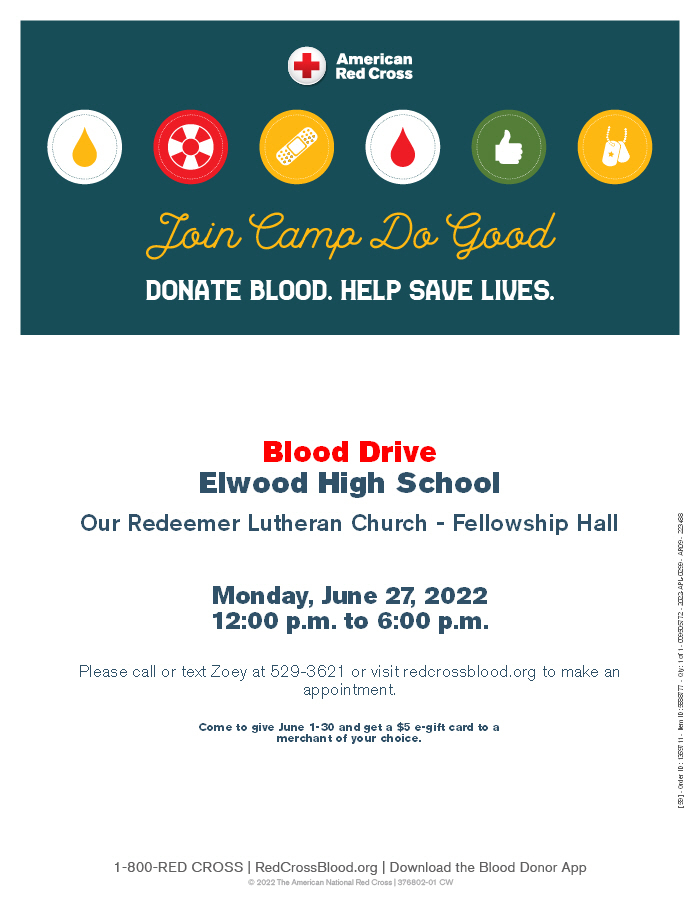 Wednesday June 22nd there will be NO breakfast or Lunch served.. Kitchen staff will be at training meeting.. See you back on Thursday!

Reminder: Driver Education begins tomorrow morning at Elwood HS beginning at 8:00 AM.
Do good, feel good, & make a lasting impression on others and in your community this summer: Give blood with the Red Cross and Elwood High School on Monday, June 27th! You'll feel good knowing your donation can help save more than one life. Join #CampDoGood by reserving a donation spot by calling or texting Zoey at 529-3621 or Kaden at 746-2519.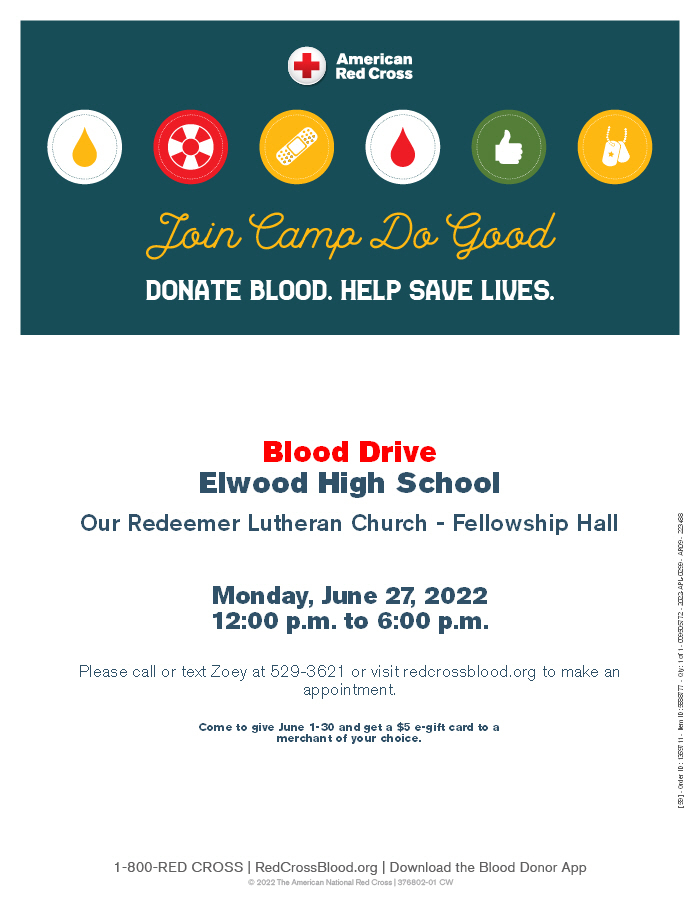 Have you put together your team for the Hi-Line Athletics Golf Fundraiser? You can see information about the tourney and get them entered by downloading and filling out the form at the link below.
https://tinyurl.com/3zjwwju6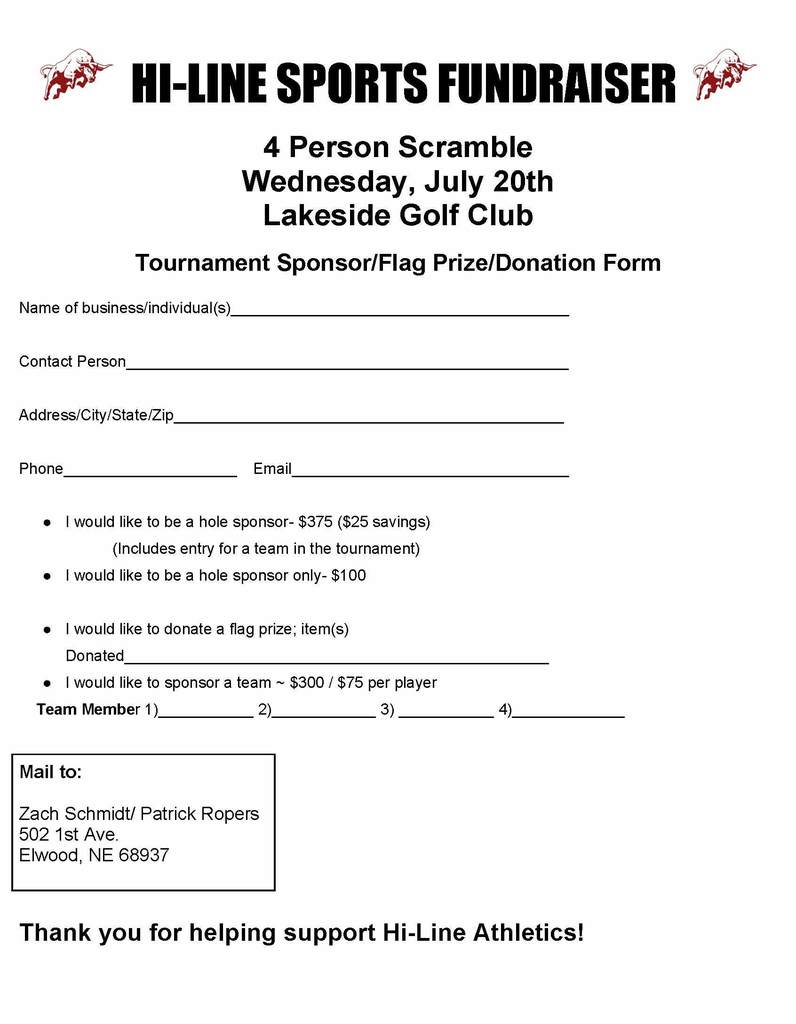 Step Right Up - we still NEED you to sign up for a shift at the Gosper County World's Fai r- several spots are open! Just click on the link below. Let Hayley Huyser know if you need help or have any questions. Gosper County World's Fair: 2022 Fair Volunteers
https://www.signupgenius.com/go/60b054ca5aa22a6f58-2022