HSFB: Hi-Line Bulls Football Scrimmage. Thursday, August 18, 2022 at 6:00 PM at ELWOOD. Due to the track resurfacing, no bleachers will be available! Bring your lawn chairs. No chairs on the track please! #gobulls

HSVB: Jamboree: Hi-Line v Southwest. Thursday, August 18, 2022 @ ELWOOD @ 5:00 PM. Fundraiser for the Nebraska High School Hall of Fame so NO PASSES ACCEPTED. NEW ADMISSION PRICES THIS YEAR: $6.00 for Adults and Students. #gobulls

Beginning this year you can pay your lunch bill online at the following address
https://5il.co/1g3e2
If you haven't receive a letter in the mail, it will be there soon and has information regarding signing up for this service. If you have questions or need to know your signup key, contact Rhonda at the school 308-785-2491. Please be aware that a service fee does apply if you chose to pay your bill online. The following link contains a pdf on how to set up your account.
https://5il.co/1g3e2
It's going to be a great year at Elwood Public Schools!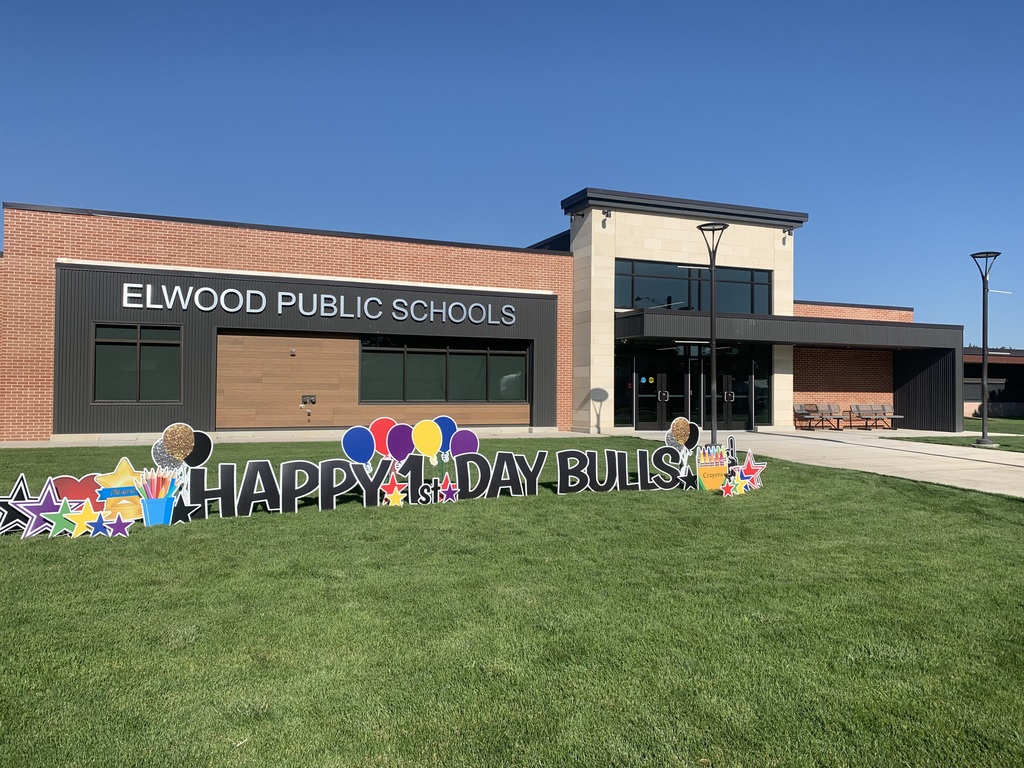 Welcome back!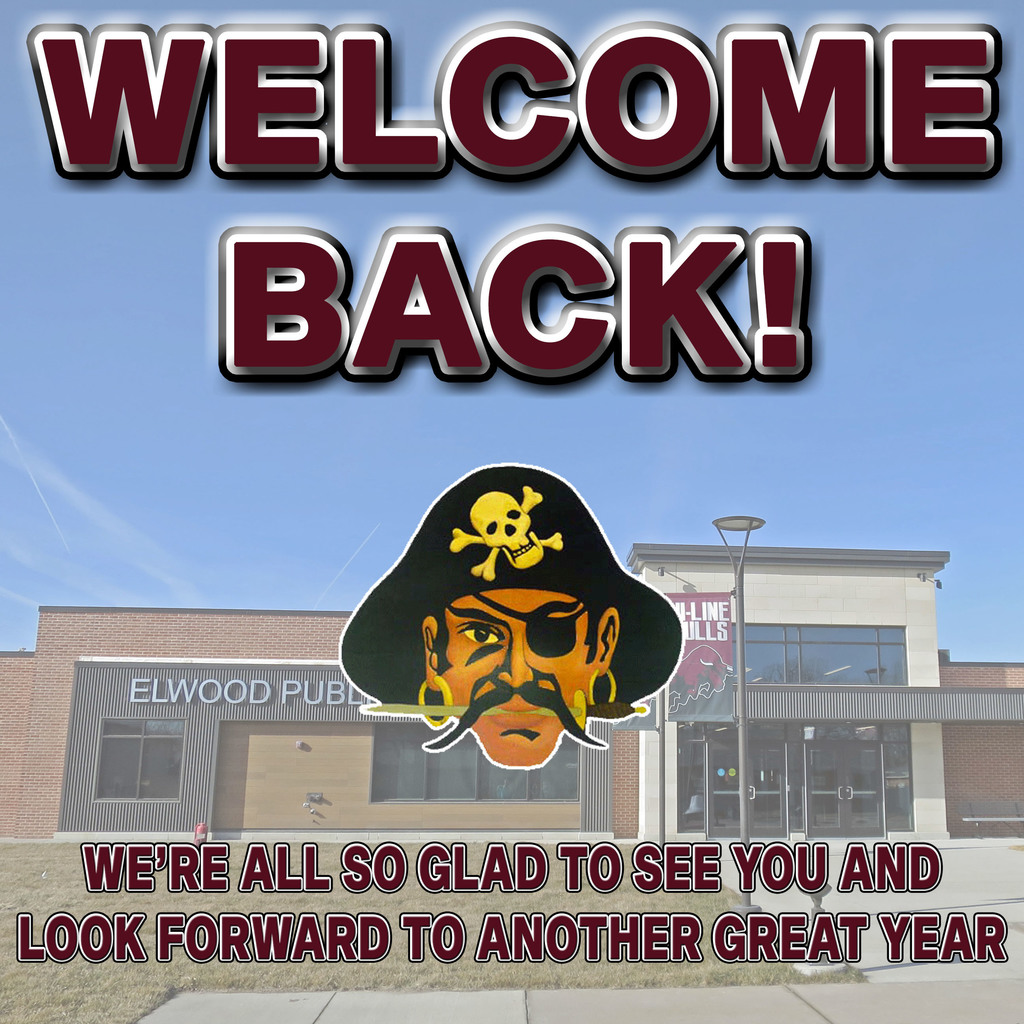 Yesterday, our teachers were fortunate to learn from Elwood alumnus, Jody Trejo, LIMHP. Jody presented on how we can better support our students who have experienced trauma. Thank you, Jody, for making the trip home to Elwood!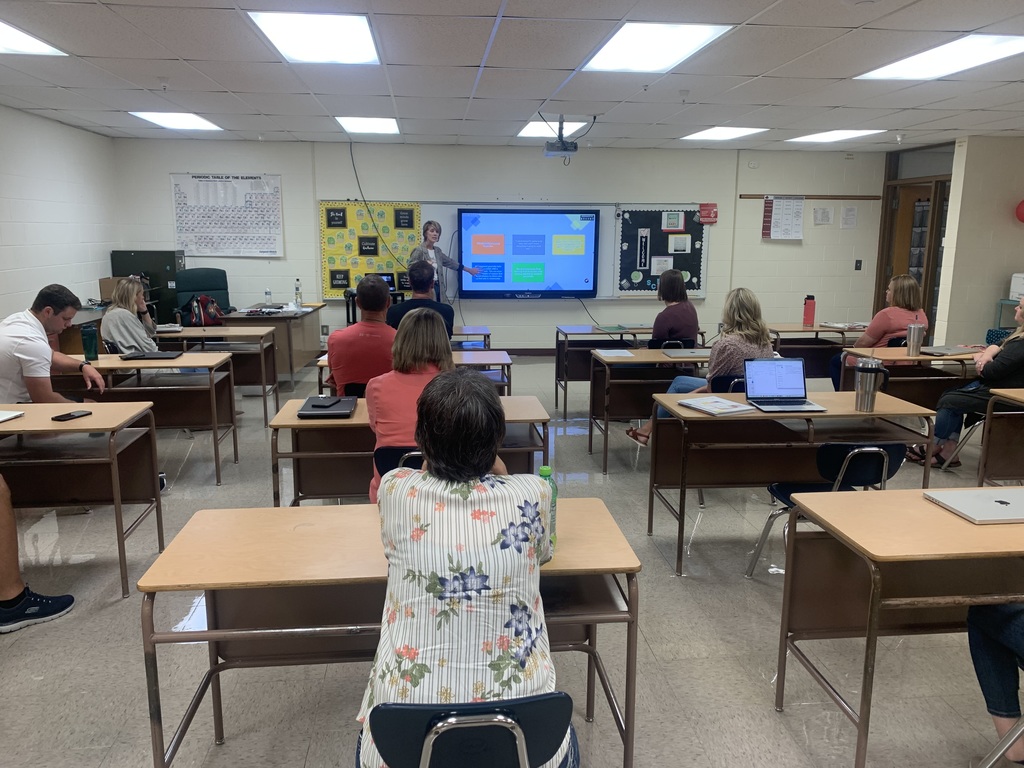 Still haven't found that perfect piece of Hi-Line clothing. The Eustis/Farnam Booster Club is also selling apparel. Download the form in the link that follows and either return it to Sandy Dean at Elwood School or the west office at the Eustis/Farnam School.
https://5il.co/1fszr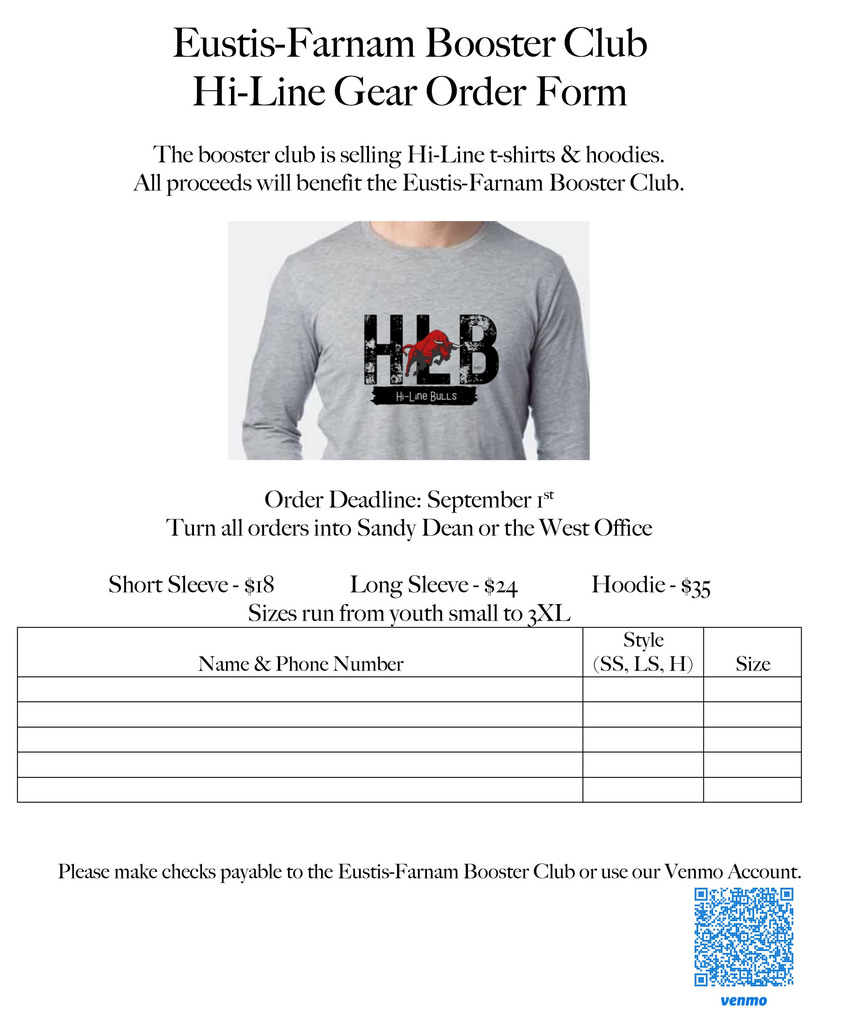 Still in search of that perfect piece of Hi-Line apparel? The Elwood Booster Club is selling items through August 29th. Don't wait, order today!
https://tinyurl.com/3adjzscm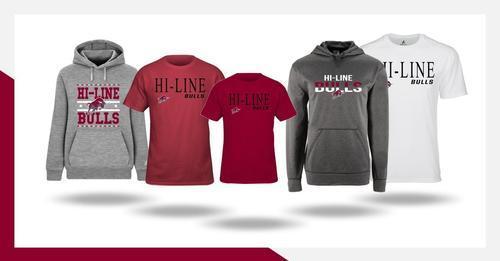 Hi-Line X-Country parents. X-country practices will be from 6:15 am-7:30 am the rest of the week.

Hi-Line Football parents. Practice this week will be held from 6 am-7:30 am under the lights at the Elwood baseball field. This move is being made in large part to the expected heat later this week.

Please consider joining the Elwood Booster Club, the group supports not only Hi-Line athletic teams but Elwood organizations as well. While they will be going door to door on the 19th, you can join any time and if you live out of town this is the perfect opportunity. You can download an application the the link that follow.
https://5il.co/1fjvi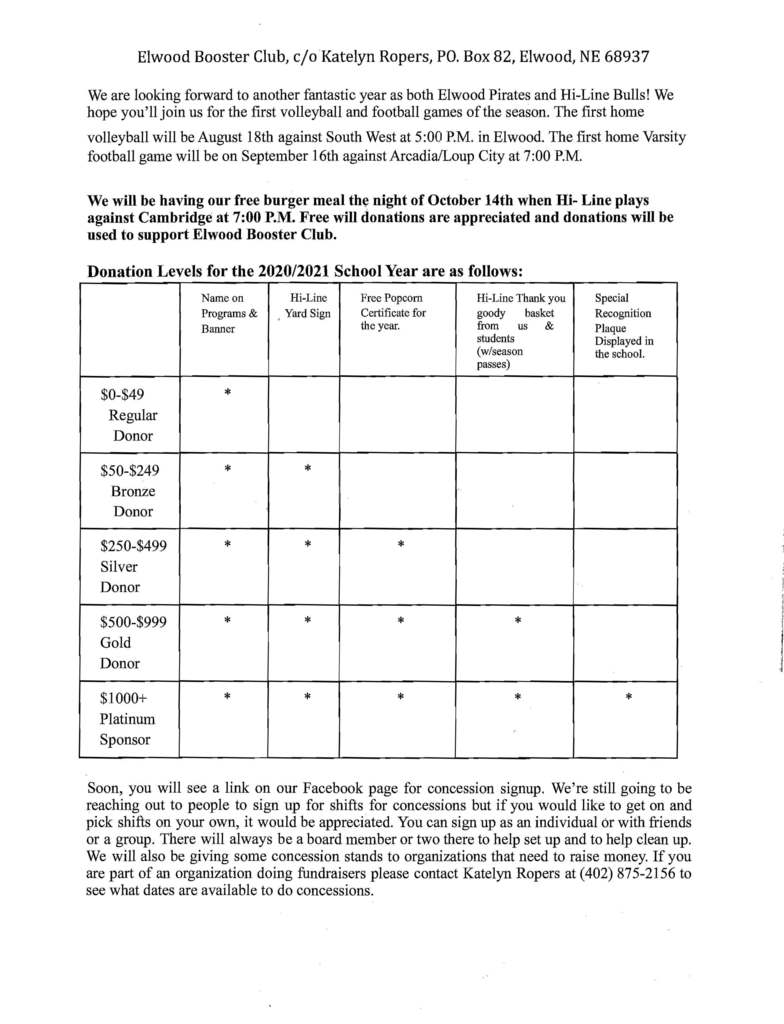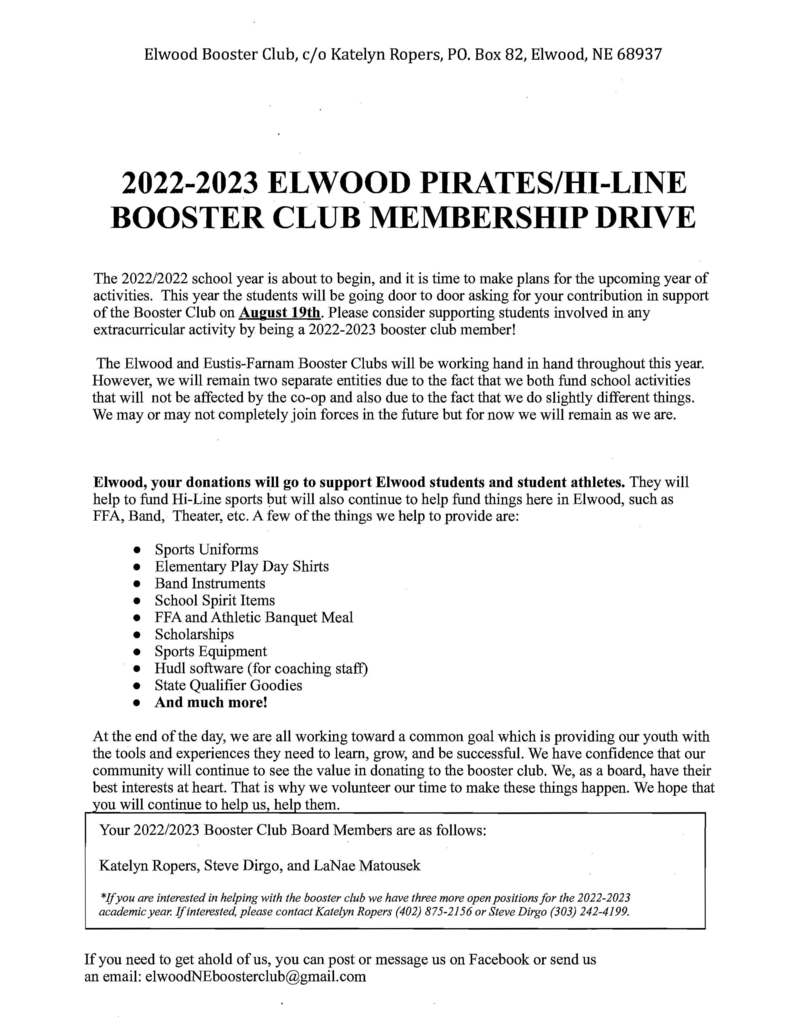 Please join us in welcoming our three new teachers! We are excited to have them aboard!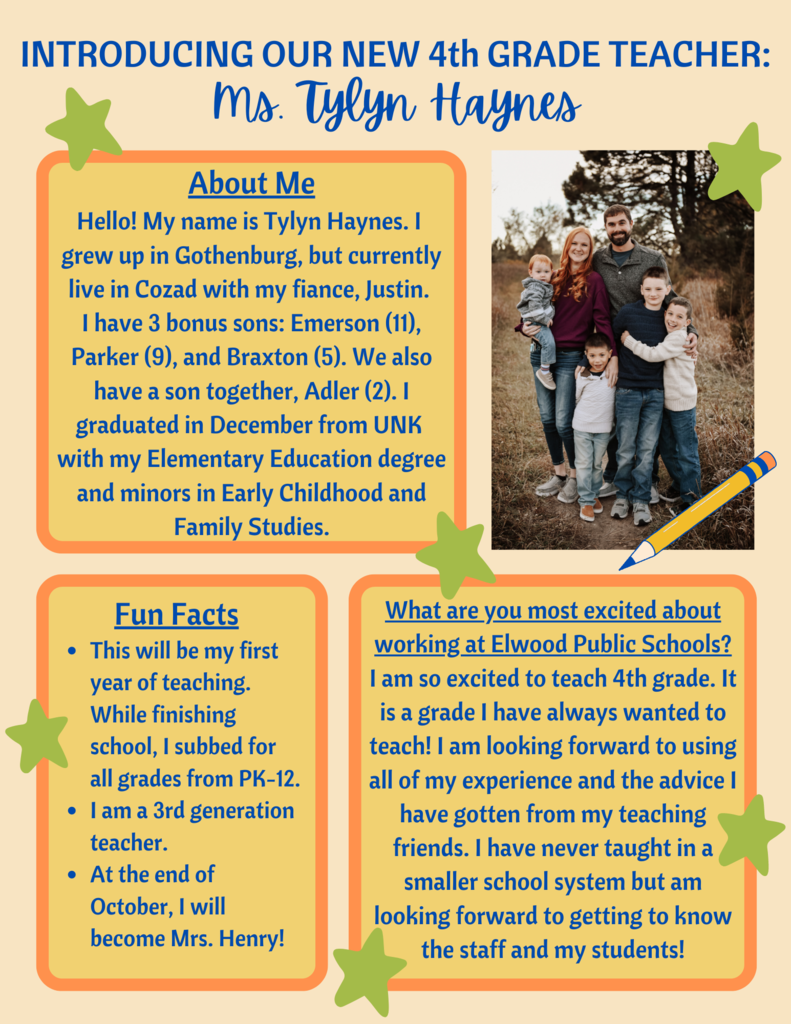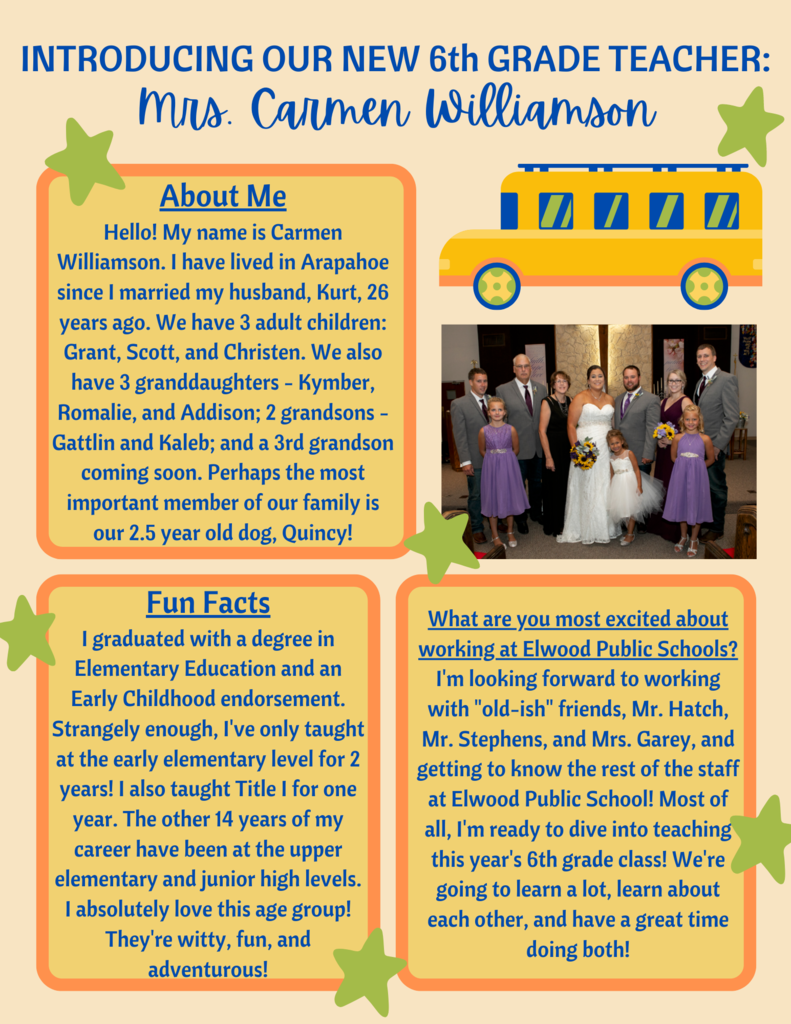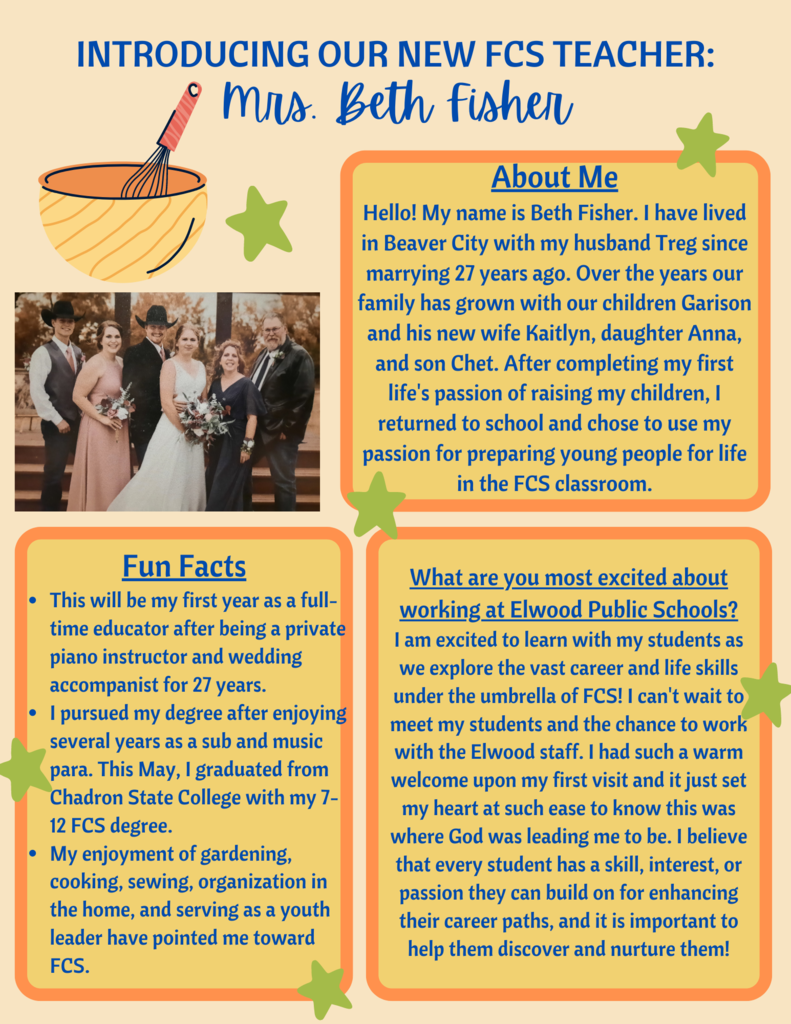 Parents/Students grades 7th-12th. Starting Thursday (Aug 4th) thur Monday Aug 8th. Please stop in and sign Ipad agreements.. Thank you

School Supplies are purchased by the school. K-6th grade just need backpacks and PE shoes.. 7th-12th bring a notebook and pens-teachers will let you know the first day if you need anything else.. Parents please fill out any change of address, phone numbers ect.. ALL documents are on the website. If you have any question please call the school

Let's try again even though everyone is smiling on a Saturday!!! School picture day is Friday September 9th.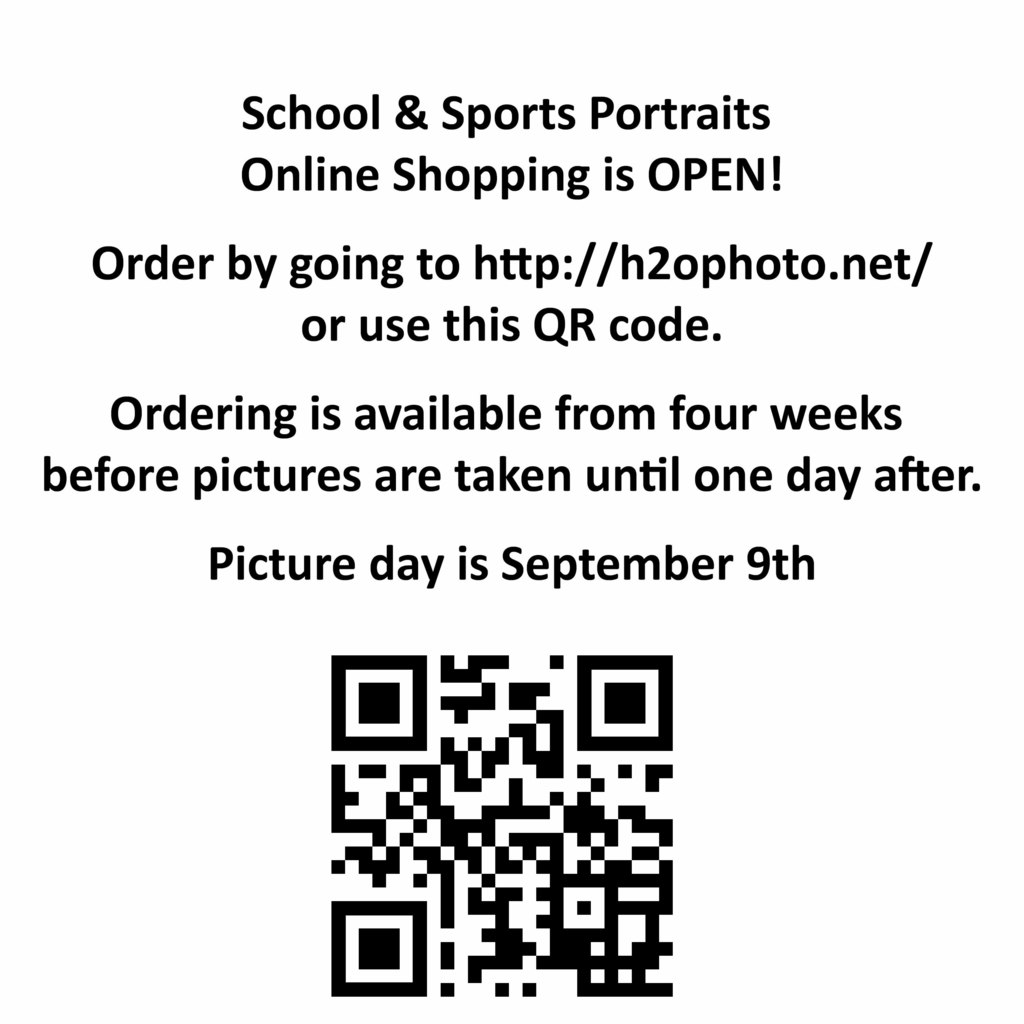 For all of the classes getting together this weekend and any of you around for the Gosper County "World's Fair" there will be an open house at the school from 2:00-3:00 Saturday afternoon. Please enter through the new east entrance. Please stop by and say hi!

Finally the class from 75 years ago, 1947,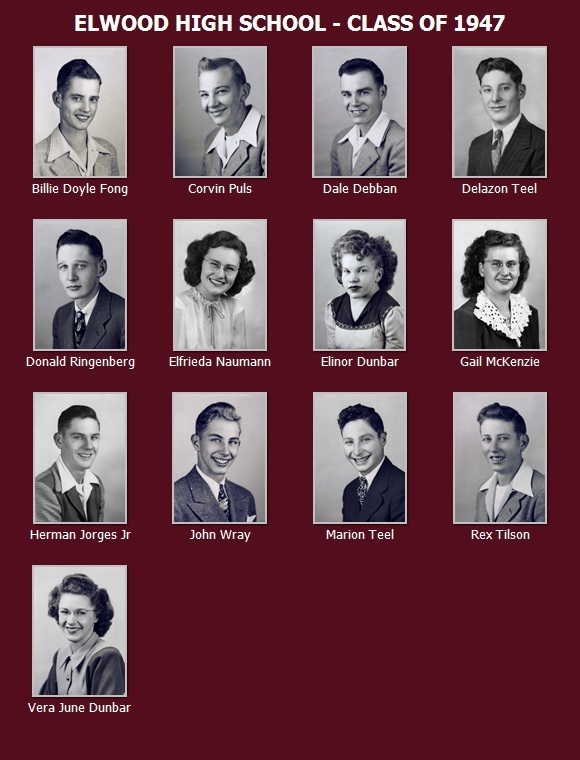 Here are the classes from 40, 50, 60, and 70 years ago.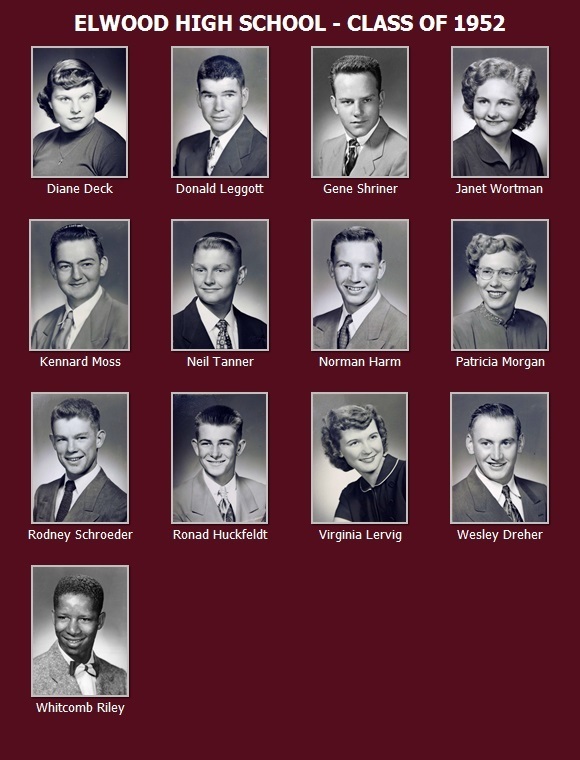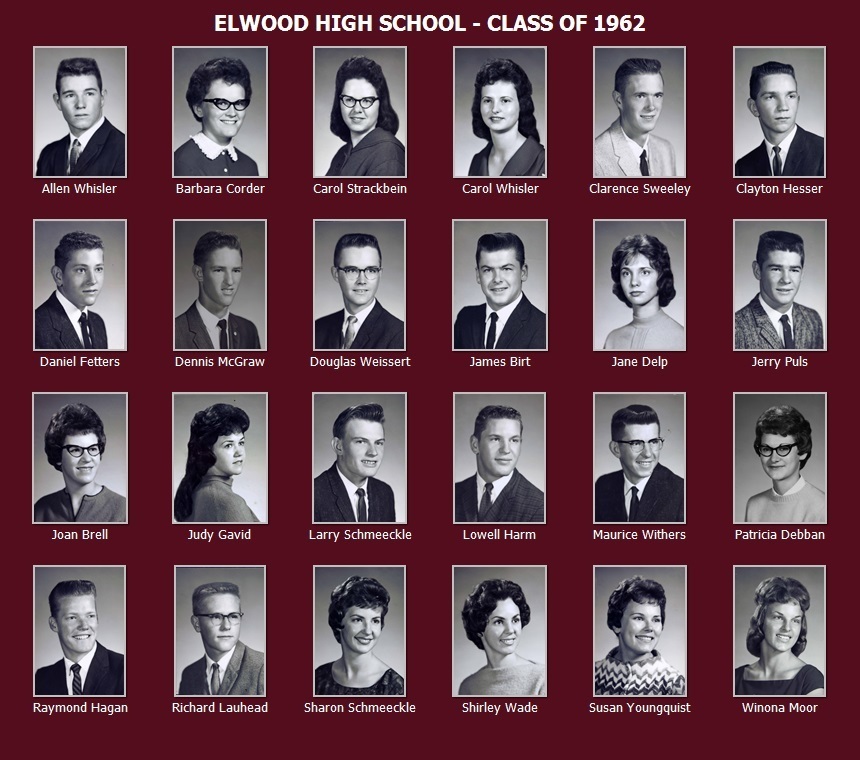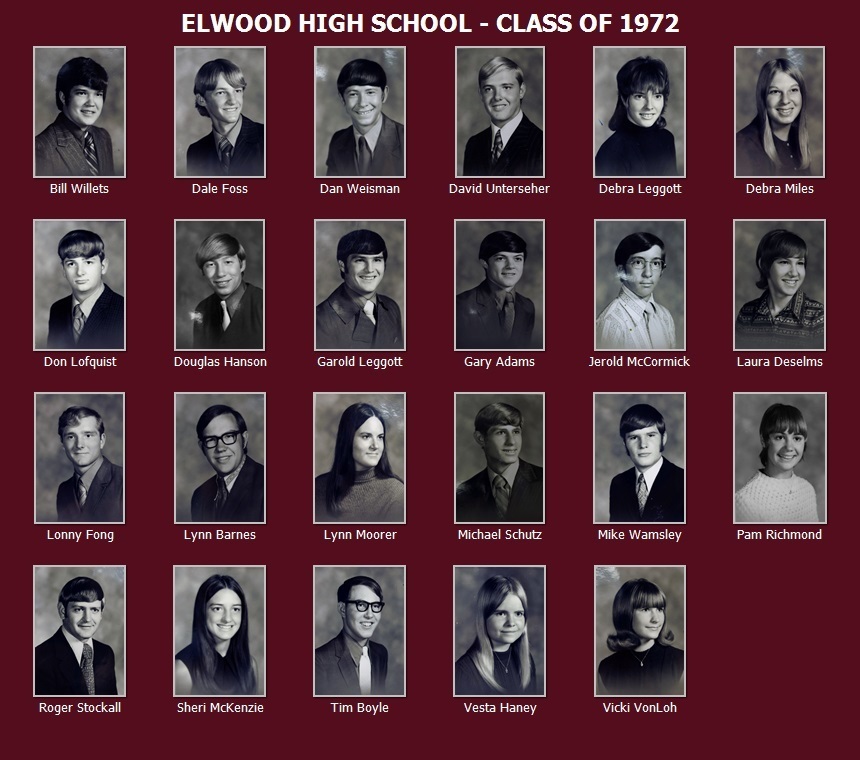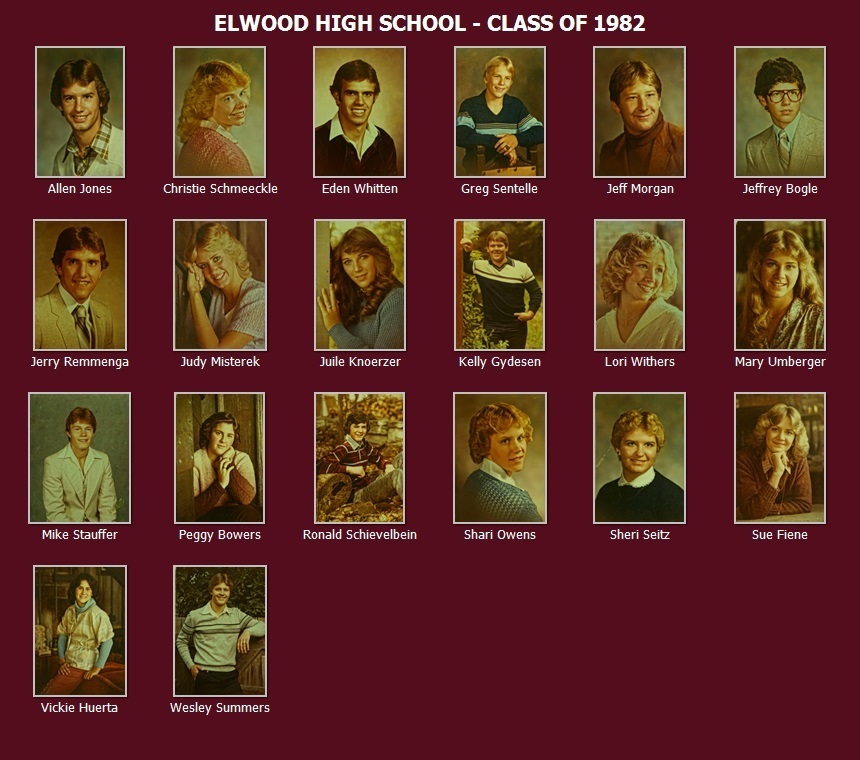 On this weekend when so many classes get together, we would like to recognize from 10, 20, 25, 30.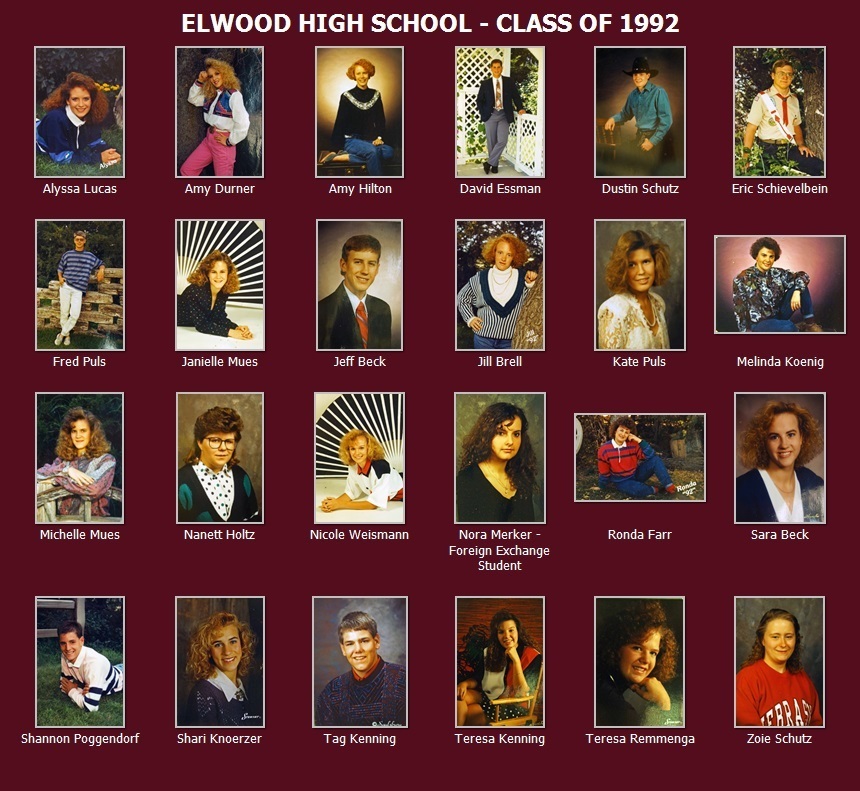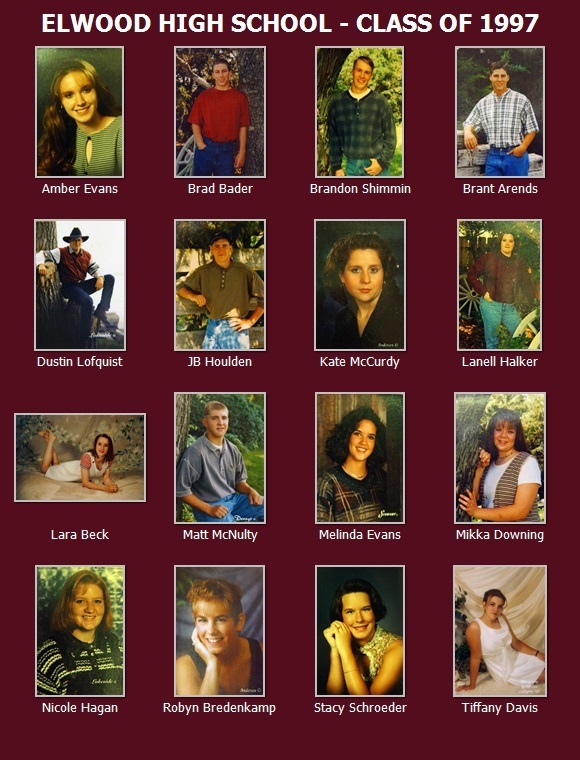 You have until Thursday night at midnight to get your order into the Bulls Volleyball store. Remember the items are not volleyball specific so you're ready for all the athletic events this year!
https://bsnteamsports.com/shop/bullsfall2