News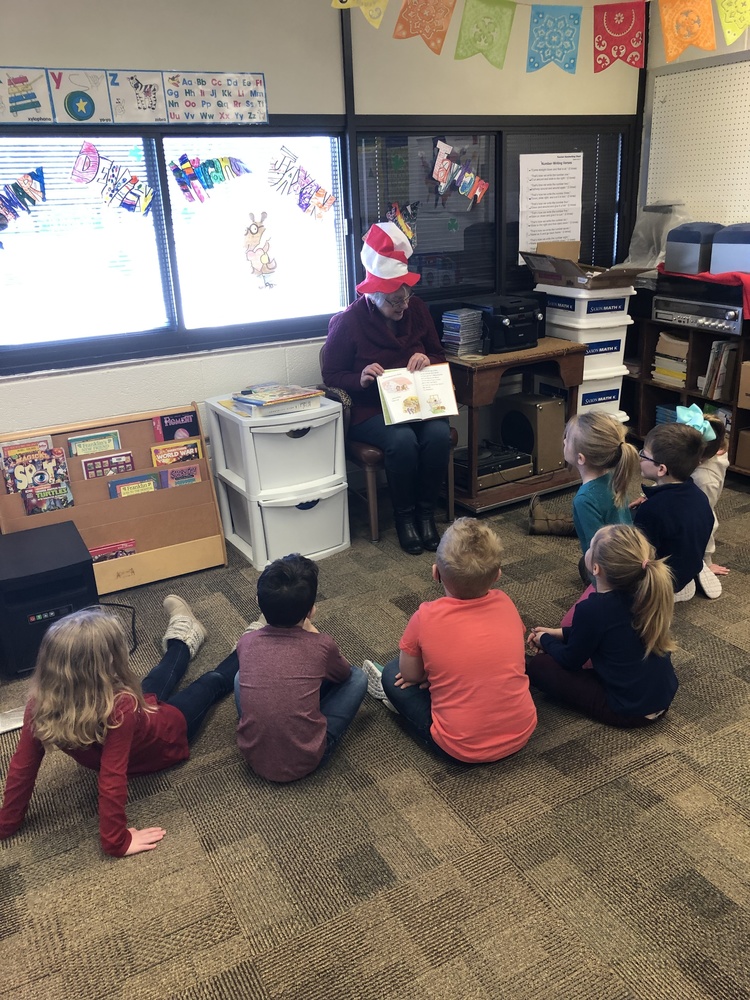 Mary Nelson was a guest reader in the Kindergarten classroom for RAA Day and Dr. Seuss' Birthday!
We are continuing the tradition of including Senior Ads in the Elwood High School yearbook. The prices for the ads are $5 for a ¼ page, $10 for a ½ page, and $25 for a full...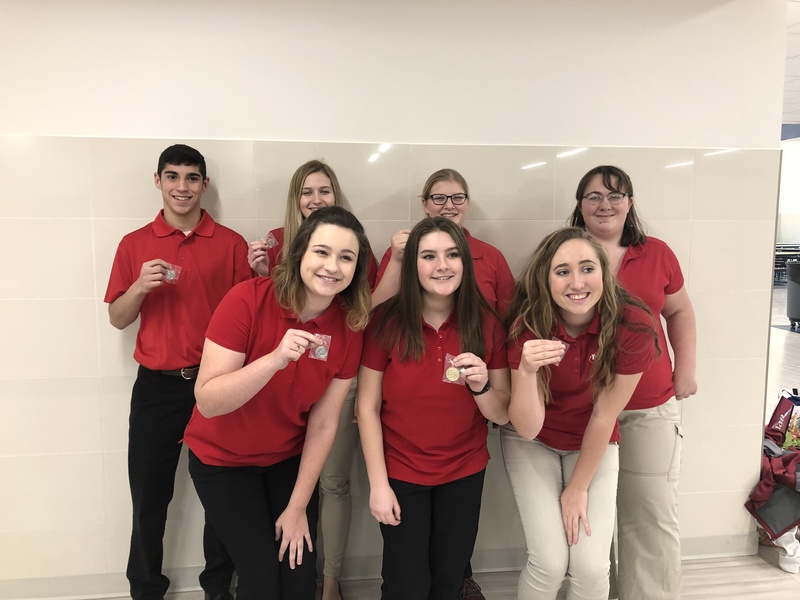 FCCLA District STAR competition was help on Wednesday. The Elwood FCCLA had 7 seven student compete. Carina Atterberry, Hadley Martin and Timmy Smith competed in the...
SEE ALL NEWS
LIVE FEED
Bradi Schutz
about 7 hours ago
Today the 4th Grade constructed model eyeballs 👁 to help them form an explanation of why some people have blurry vision. Mystery Science makes experiencing science so fun! 🥽 view image

Nicole Nickell
about 8 hours ago
Congratulations to the music students on a job well done at FKC music contest. Superior ratings: Ty Smith - Alto Sax solo, Taylor & Lauren Hickey - Vocal Duet, Alivia Knoerzer - Alto Sax Solo, Taylor Hickey & Kim Halouska - Vocal Duet, Taylor Hickey - Clarinet Solo, Aubrey Steinwart - Alto Sax Solo, Lauren Hickey - Tenor Sax Solo, SH Choir - Misc. Ensemble and Alivia Knoerzer & Kennedy Brell - Alto Sax Duet. Excellent ratings: Kaden Nickell, Cauy Bennett & Juan Flores - Trumpet Trio, Brooke Brockman - Vocal Solo, Shannon Kennicutt - Snare Drum Solo and Ty Smith & Aubrey Steinwart - Alto Sax Duet
Patrick Ropers
about 11 hours ago
The Book Fair is up and running. Stop in and check it out. We will be open after before and after school this week except for Friday. I will be open 30 min before school and at least that after school. We will also be open all of next week before and after school. Don't forget we will be open up UNTIL the start of the Spring Concert on Tuesday (3-26). Hope to see all of your drop by and check it out!!!! view image
Kurt Banzhaf
1 day ago
Elwood HS will be hosting a high school track and field triangular this Thursday (3-21-19). Field events at 4:00 PM. Running events at 5:00 PM.

Elwood News
3 days ago
The FKC Academic Bowl is being held this afternoon at 4:00 here in Elwood. Don't miss the chance to see our team in action against the rest of the conference.
SEE ALL POSTS