The Maywood/Hayes Center Track and Field Invitational scheduled for this Wednesday (3-20-19) has been canceled.

Elwood competed in District Speech in North Platte today. Medallists include Lauren Hickey in 6th place for Entertainment, and Taylor Hickey in 2nd place for Extemporaneous. Taylor will compete in State Speech at UNK on Friday, 22 March.

Due to the weather, District Speech at North Platte has been moved to Saturday, 16 March. Speech members meet in HS lobby at 6:45am Saturday morning.

Due to the weather the UNK Indoor track and field meet scheduled for tomorrow (3-14-19) has been CANCELLED

Due to the weather forecast there will be no school at Elwood Public School on Thursday , March 14th.
The Pre-K class is 'wrapping up winter' and making things bright and cheery. Flipping a table and wrapping the legs with packing wrap make for a fun and unique painting experience.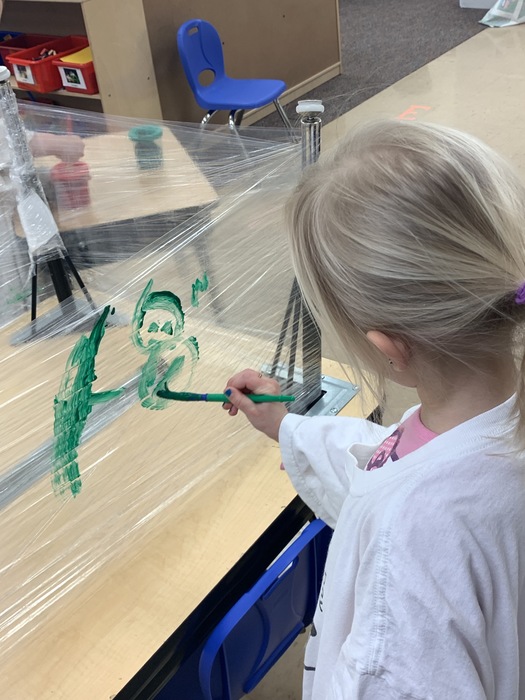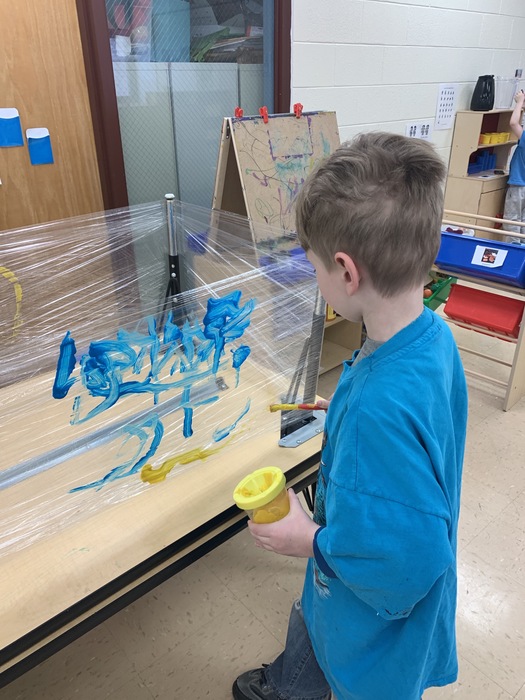 Congratulations to Zacob Evans who was named 2nd team FKC all-conference for the boys and Makenzie Clouse who was named 3rd team FKC all-conference for the girls. Great work both of you.

Howdie Doody boys and girls, this is Makenzie Clouse your badly underpaid, favorite robo call girl calling to let you know that there will be a late start on Tuesday March 12th. Buses will run approximately 2 hours late. No breakfast will be served. And remember, even a broken clock is right twice a day! If you have any questions please contact Mr. Johnson at 308-991-1953.

Youth Shooting Sports - TRAP sign-up Organizational Parent Meeting and Signup! Sunday March 10, 2019 at 4:00 P.M. Izaak Walton League roughly 2 miles South of Arapahoe East side of the road Any youth that has completed HUNTER SAFETY Jr High 7th and 8th grade will be registered as 4-H group 9th grade and up will be on the High School Trap Team Questions: Contact Shannon Bennett 785-2828 or 325-2684

There will be an athlete/coaches meeting in Eustis on Tuesday, March 12 at 5:30 PM. Athletes and coaches will be bussed over to Eustis at 5 PM. Pizza and drinks will be served. This will be an opportunity for our students and coaches to get together as we begin our cooperative.

Today, we held the Gosper County District Spelling Bee. Congratulations to our top three spellers! In 3rd Place, 8th grader Heath McHugh; in 2nd place, 6th grader Gavin Tilson; and our Champion, 6th grader Steven Duran! Congratulations spellers!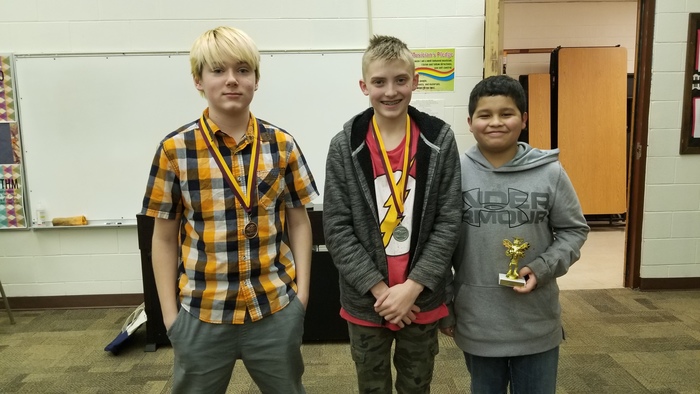 There will be no school on Friday March 1st or Friday March 8th due to winter break.
At the Western Regional Science Fair, Zoey Evans became Elwood's FIRST EVER State Science Qualifier. Congratulations Zoey! Whitney Dickau also received special recognition for her project from Carolina Biological.
Eight students traveled to NCTA for the Western Regional Science Fair. Receiving 1st Place Ribbons: Zoey Evans, Treyton Evans, Wryston Brell Receiving 2nd Place Ribbons: Drew Knoerzer, Delaney Collins Receiving 3rd Place Ribbons: Kaden Clouse, Cici Lerdall, Whitney Dickau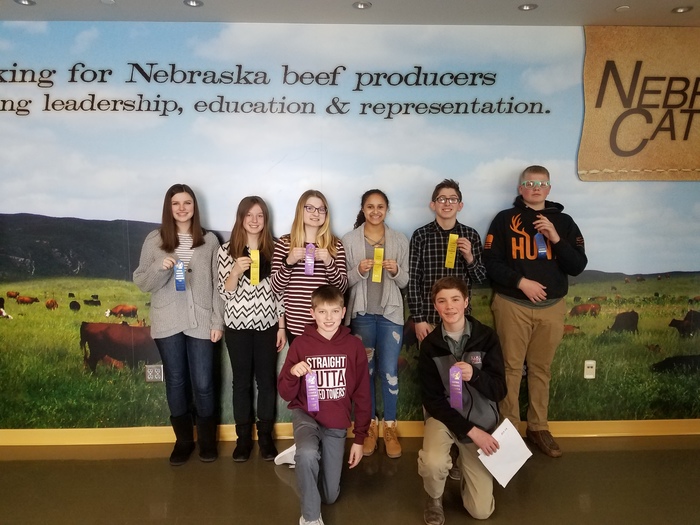 The 7th and 8th Grade MathCounts team traveled to UNK on February 14th to compete in a regional competition. Students competed against 200 of the area's best math students. Treyton Evans finished in the top 27% at the competition. Way to go students!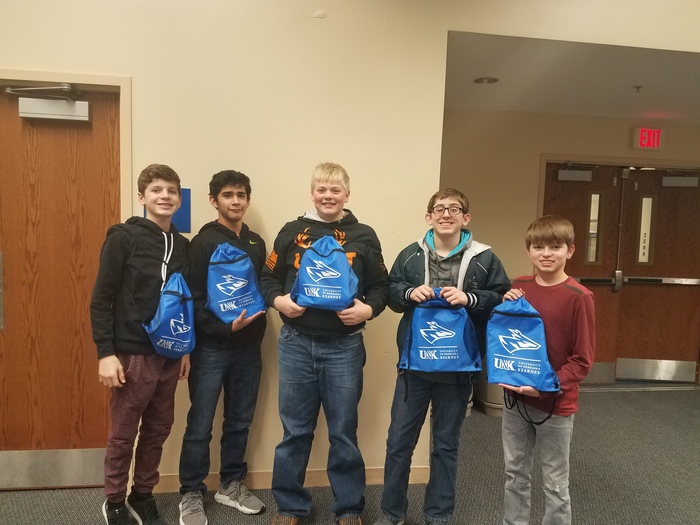 Today the Elwood 4th Grade class got the opportunity of participating in a live Skype at the North Carolina Aquarium with a Pine Knoll Shores Outreach team member. The students got a close look at a Loggerhead Sea Turtle and learned so many fun facts! 🐢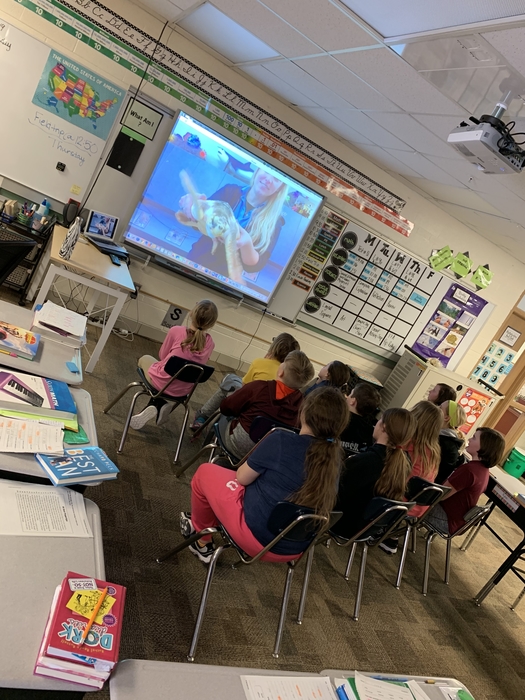 Elwood Speech Team at FKC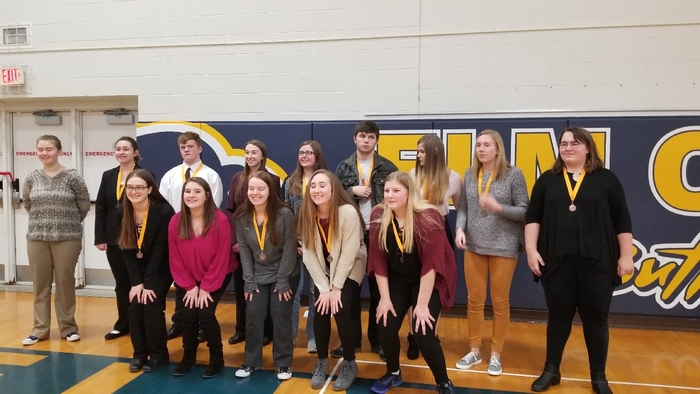 FKC Conference Speech results: Lauren Hickey in Entertainment got 4th place. Brooke Brockman in Informative got 6th place. Taylor Hickey in Extemporaneous got 3rd place. OIDs to follow...

FKC Conference Speech continued: Greek Mythology OID (Atterberry, Christner, Gutierrez, Diefenbaugh x 2) got 3rd place. Batman OID (Puls, Halouska, Niemeier, Evan's, Hickey) got 4th place.

There will be a 10 am late start on Wednesday February 20th at Elwood Public Schools. No breakfast served, PreK @ 10 am; Speech team bus will depart at 8:30 am.