Here is the bracket for the 2019 Loomis Volleyball Tournament to be held on September 14. We will play Franklin at 9:00 in our first game.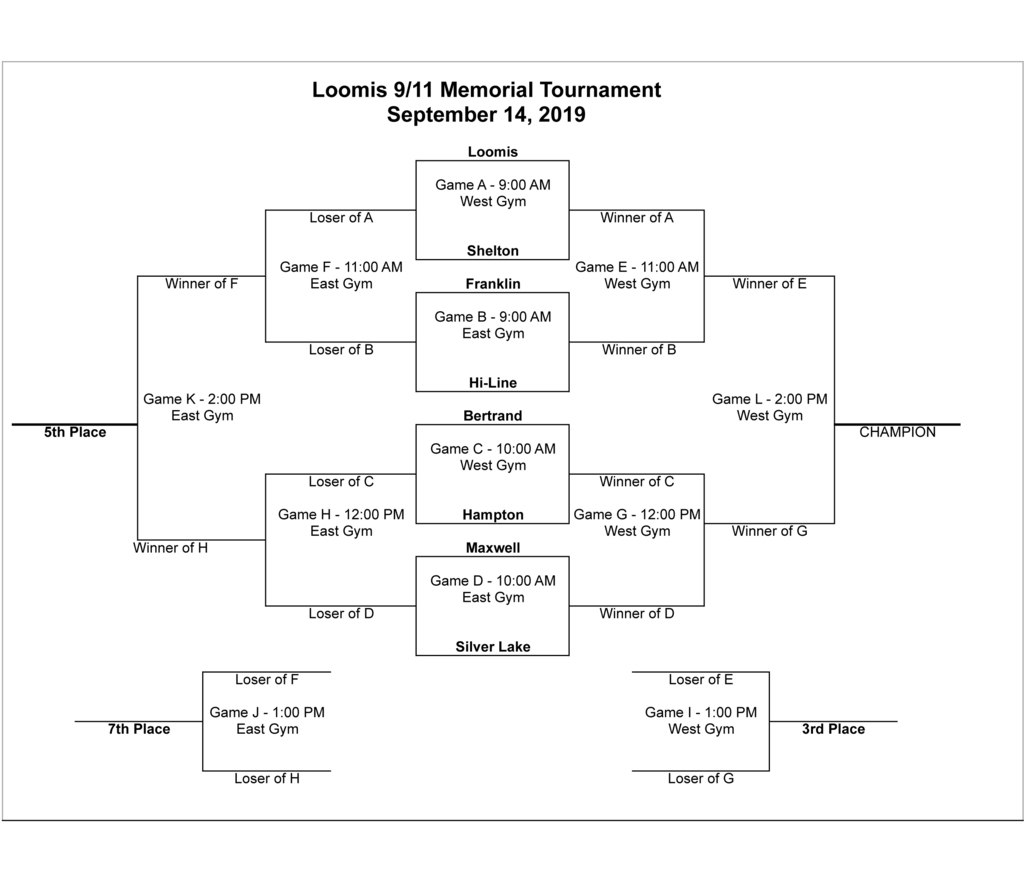 Varsity VB at SV game 3: Bulls 21 Eagles 25. Eagles win 3-0

Varsity VB at SV: Bulls 8 Eagles 25. Eagles lead 2-0.

Varsity VB at SV: Bulls 14 Eagles 25. Eagles lead 1-0.

Bulls VB at SV!

B team VB: game 3. Bulls. 15. Eagles 11. Bulls win 2-1

B team VB game 2: Bulls 25 Eagles 15

B team VB at SV: game 1. Bulls 25 Eagles 27

C team game 2: Bulls 14 Eagles 25

VB at Southern Valley. C game: Hi-Line 20 Eagles 25

Regular season volleyball begins tonight as the Bulls head to Southern Valley. Games begin at 5:00 with C team action followed by the JV then varsity. C and JV games will be best 2 of 3, the varsity match best 3 of 5. GO BULLS!

Game 5: Hi-Line 13 Roughriders 15 Southwest Wins 3-2

Game 4: Bulls 25 Roughriders 20. Games tied 2-2

Game 3: Bulls 21 roughriders 25. Southwest leads 2-1.

Game 2 at southwest: Hi-Line 13 roughriders 25

Hi-Line VB at Southwest. Game 1: Bulls 25 roughriders 13.

High school volleyball jamboree game tonight vs. Southwest in Bartley starting at 5:00. There will be one match, best 3 of 5 sets. The match is a fundraiser for the Nebraska Sports Hall of Fame so no passes will be accepted. Admission is $5 for adults and $4 for students. GO BULLS

It's premiere night for Hi-Line sports and volleyball in particular as the sports drink scrimmages starts at 5:00 tonight in Eustis. Your entrance fee is a sports drink. Stay around for the Knights football scrimmage at 6:00 then head to Elwood for their scrimmage at 7:00.