HSFB: 1st Round D1 Playoffs: Hi-Line v Arapahoe(@ ELWOOD). Admission: $8.00 Adults/ $6.00 Students. *NO PASSES ACCEPTED*. Online:
https://striv.tv/channel/hiline/
Radio: 880 KRVN. #gobulls

HSVB: Hi-Line Triangular @ Eustis; Tuesday, October 18, 2022. 5:00 PM: Hi-Line v Ansley-Litchfield; 6:00 PM: Brady v Ansley-Litchfield; 7:00 PM: Hi-Line v Brady. #gobulls

Attention Bulls Fans! We have many opportunities for you to help fire up the Hi-Line teams this week.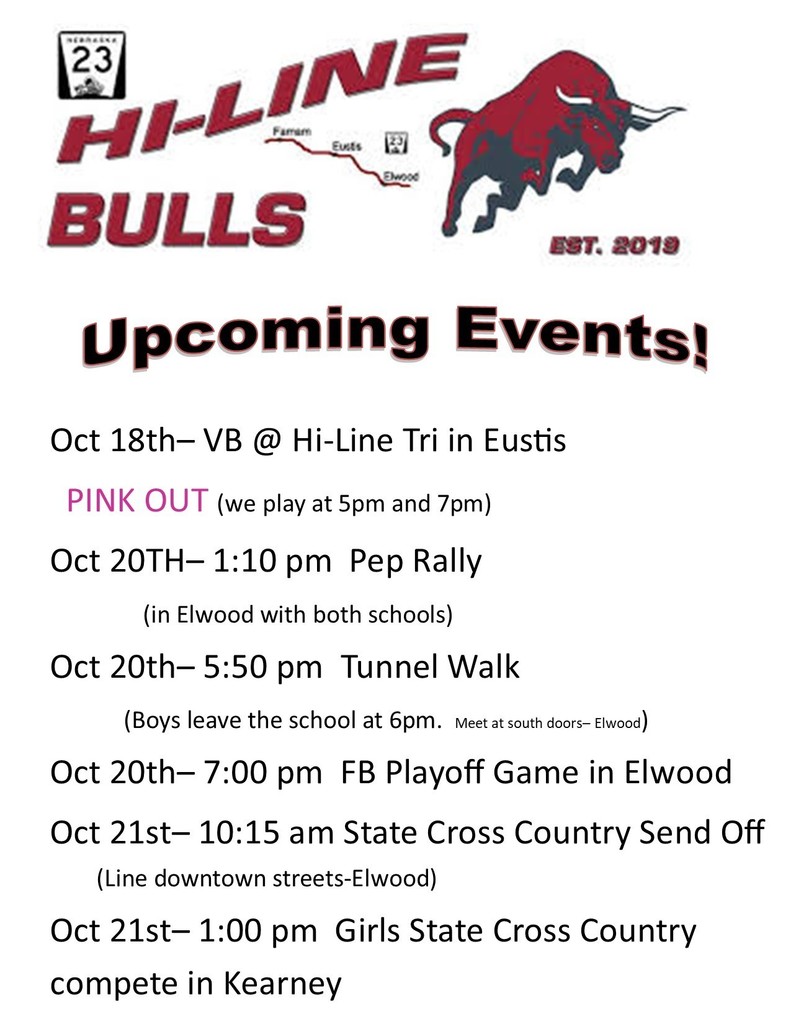 JHVB: Hi-Line JHVB Tournament @ Eustis. Monday, October 17, 2022. 12:00 PM: Hi-Line v Loomis; 1:00 PM: Arapahoe v Brady; 2:00 PM: 3rd Place Match; 3:00 PM: Championship Match. #gobulls

HSFB: D1 First Round Playoffs: Arapahoe @ Hi-Line (@ ELWOOD); Thursday, October 20, 2022; 7:00 PM Kickoff. #gobulls


HSFB: Hi-Line 70 Cambridge 24. Final. #gobulls #nebpreps

HSFB: Hi-Line 42 Cambridge 24. Halftime. #gobulls

CC: Congratulations to the Hi-Line girls cross country team for finishing District D-5 Runners-up today and qualifying for the State Meet next week!! Medalists: Whitney Dickau 7th and Payton Muegerl 14th. Way to go girls!!! #gobulls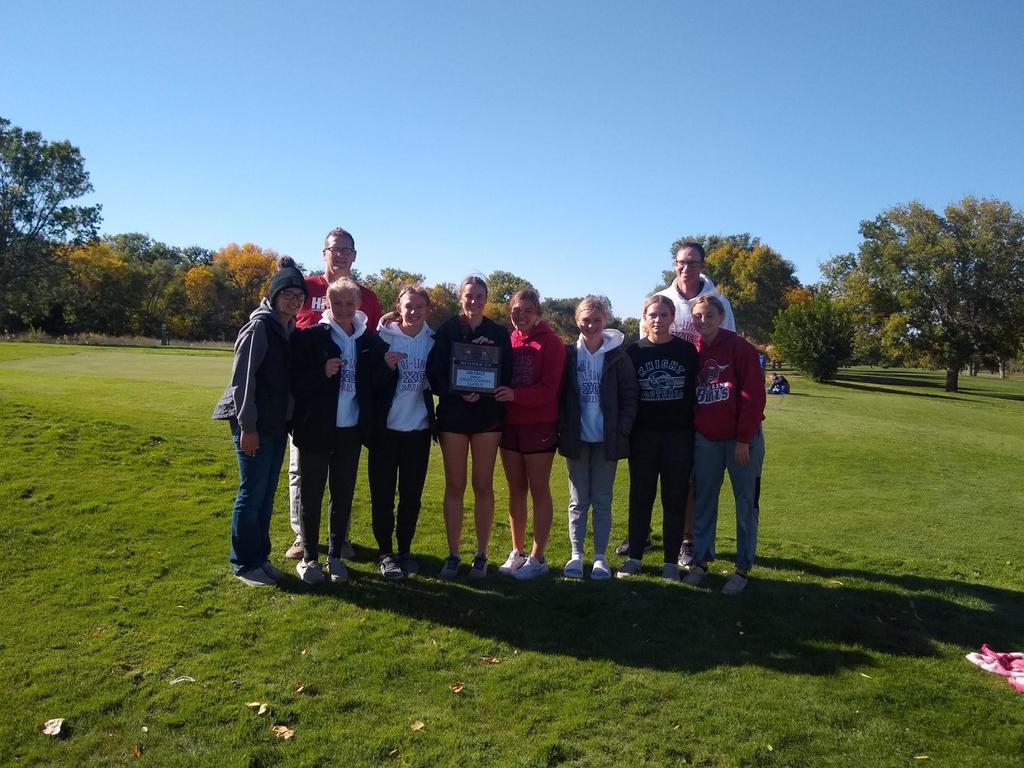 HSFB: Hi-Line v Cambridge (@ ELWOOD). Friday, October 14, 2022. Kickoff at 7:00 PM. Elwood Senior Night. Seniors and parents/guardians will be recognized at halftime of the game. #gobulls

Two notes for tomorrow nights Hi-Line vs. Cambridge football game. One the Elwood Booster Club is hosting their annual free burger meal. Thank you to the volunteers and donors Clear View Realty, Elwood Fire Department, Weissert Hardwood Flooring, Tyson, and Plum Creek Market. A regular concession stand with pop, candy and popcorn is also available. Also the game is a pink out, wear your pink to show support for breast cancer awareness month.

CC: Hi-Line @ D-5 District @ Cambridge (@ Cross Creek Golf Links). Thursday, October 13, 2022 starting at 2:00 PM. #gobulls

HSVB: Opening rounds of the Fort Kearny Conference Volleyball Tournament: Monday, October 10, 2022. 5:00 PM: Hi-Line v Wilcox/Hildreth (@ Overton). 2nd match at 7:00 PM if Hi-Line wins the first match. #gobulls

JHVB/FB: Hi-Line @ Maxwell; Monday, October 10, 2022. JHVB @ 1:30 PM. JHFB @ 3:00 PM. #gobulls

HSVB: Alma defeats the Hi Line Bulls 3-0. #gobulls #nebpreps

HSFB: Hi-Line 56 Alma 20. Final. #gobulls #nebpreps

HSFB: Hi-Line 30 Alma 8. Halftime. #gobulls #nebpreps

HSVB: Hi-Line v Alma (@ Eustis). Friday, October 7, 2022. JV starts at 6:00 PM followed by Varsity. #gobulls

HSFB: Hi-Line v Alma (@ Eustis). Friday, October 7, 2022. Kickoff at 3:00 PM. #gobulls

JHVB: Hi-Line v Cozad (@ ELWOOD). Thursday, October 6, 2022 @ 2:00 PM. #gobulls