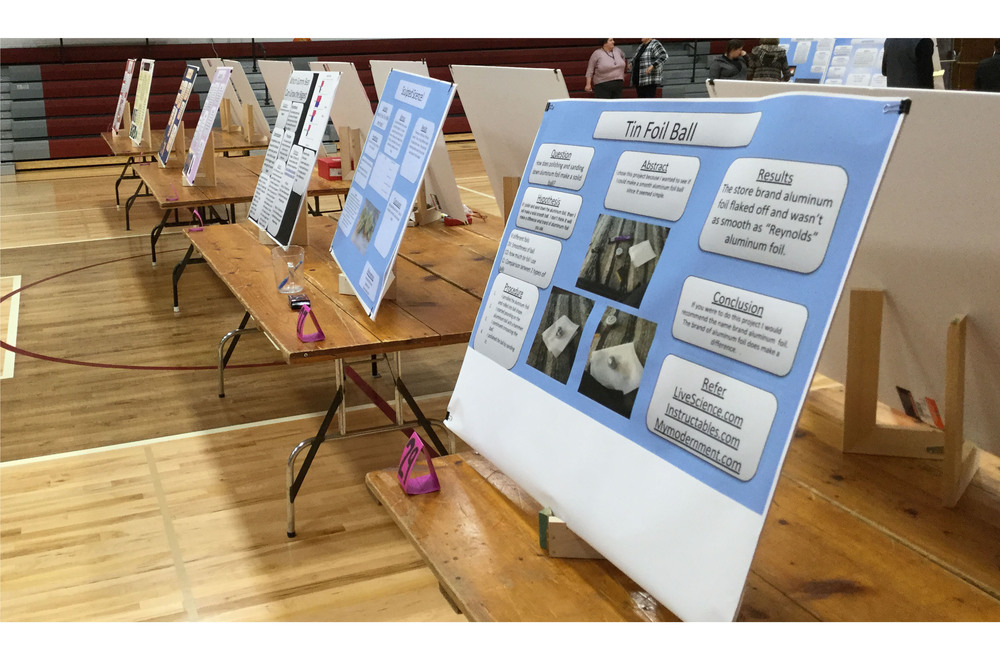 2019 Elwood Science Fair
Jim Kleine
Friday, February 01, 2019
The 2019 Elwood Science Fair is over. Students in grades 5-8 have completed their experiments, analyzed their data and made their presentations on subjects ranging from diesel engines to the effect of music on athletes to saltwater density. There were many great projects judged today and here are the results. Congratulations to everyone for their hard work.
5th Grade
5th Place - Simon Scharf - Paint Power
4th Place - Jostin Grimm - Paper Towel Possibilities
3rd Place - Brayden Fotheringham - Balloon Party
2nd Place - Zailey Moler - Floating Boats
1st Place - Brandan Parker - Electrifying Circuits
6th Grade
2nd Place - Kory Hort and Alex White - Pop Physics
1st Place - Cheyenne Newton, Kaylin Hafner and Allie Lauby - Egg Drop Test
7th Grade
5th Place - Delaney Collins - Sugar Rush
4th Place - Treyton Evans - Rainbow Science
3rd Place - Isaiah Jess - Water Proving Tape
2nd Place - Wryston Brell - Bullseye
1st Place - Drew Knoerzer - Older Diesel Engine vs Newer Diesel Engine
8th Grade
5th Place - Whitney Dickau - Fear is Everywhere
4th Place - Aliyah Wilken - Run as Fast as you Can, the Music is Coming
3rd Place - Cici Lerdall - Do Your Eyes Have It?
2nd Place - Kaden Clouse - Swish The Power of Music
1st Place - Zoey Evans - Perceptions vs. Action
Overall Winners
2nd Runner-Up - Wryston Brell 7th Grade - Bullseye
1st Runner-Up - Zoey Evans 8th Grade - Perception vs. Action
Best of Show - Drew Knoerzer 7th Grade - Older Diesel Engine vs Newer Diesel Engine