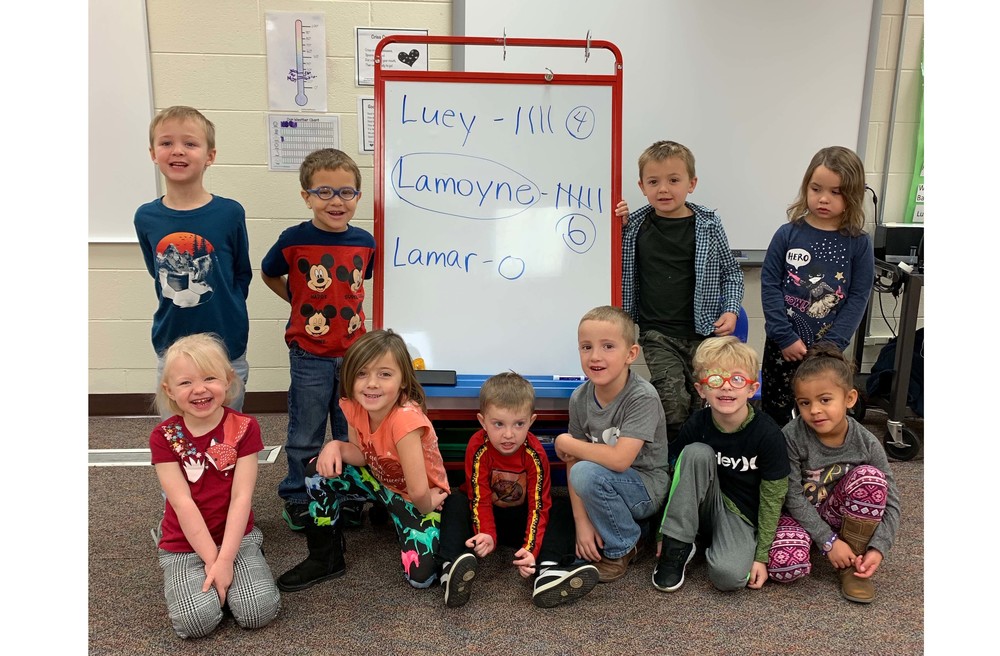 Fa La La La Llama
Jami Garey
Wednesday, December 11, 2019
Fa La La La Llama.... When the llama showed up for the Christmas Season, Superintendent, Mr. Hatch couldn't help but notice and was eager to help him out!
Mr. Hatch presented the Pre-K with three options for names and the Pre-K voted 4-6-0 to the options of Luey, Lamoyne and Lamar. Lamoyne won majority vote.
Therefore, the Pre-K would like to introduce you to Lamoyne Llama, the newest 'employee' of Elwood Public School. His job is to direct the Pre-K students to their classroom and to display holiday cheer.
We hope you enjoy him as much as we do! Head on over to our school Facebook page to see a picture of Lamoyne and his "official" staff ID.